Graphic & Web Design
Upgrade the look and feel of your business on and offline.
Design Central Noosa
Design Central Noosa is a full service graphic design, web design, marketing advertising agency based on the Sunshine Coast, whose client base ranges from local and national companies to government agencies. All have come to count on our company for smart, strategic, cost-effective marketing solutions for their graphic design, web design and advertising needs.
With over 20 years graphic design, web design and advertising experience, our agency offers the attentive services of a boutique firm while providing the capabilities, staffing, and stability of a national marketing, website design and graphic design agency.
Placing emphasis on sound, extremely well defined, strategic planning, we've increased revenue for our retail clients with modern graphic design for new brands and raised awareness for not-for-profits through effective marketing and publicity. We've turned events into major success stories through our engaging advertising strategies and developed modern, mobile friendly websites through carefully crafted web design.
Talk to Someone
One of our team members will contact you directly.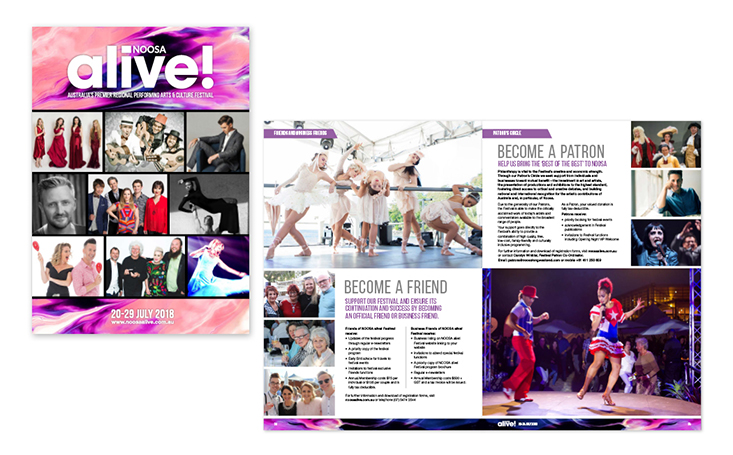 Graphic Design
Our graphic artists are truly talented. Tasteful, cutting edge and innovative graphic design is produced on a daily basis. From corporate identities and impressive logos, to hard copy publications, produced on a range of materials, our full graphic design and print service ensures your end result is nothing short of stunning.
"The team at Design Central have consistently created high level collateral and advertising campaigns for the Noosa region. Their designs have enormous appeal, creating excellent return on investment."
"Design Central seamlessly transitioned our old site into a rejuvenated on trend and effective consumer, holiday inspiring website. Our members and key stakeholders are thrilled."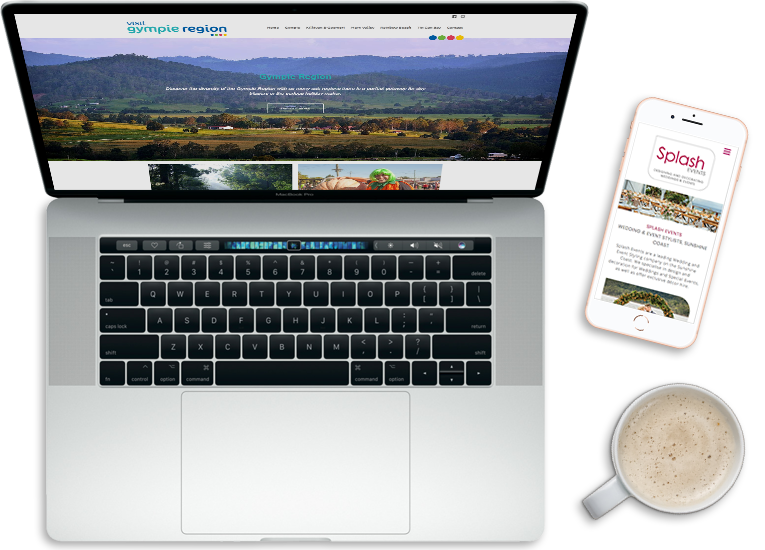 Web Design
At Design Central Noosa we take care of all aspects of your web and online environment, from registering a domain name, designing and building websites, copy-writing and assisting with your hosting needs to advertisements and social media campaigns. We ensure that your website design and keywords are aligned with current algorithms and Search Engine Optimisation (SEO). We also assist with Search Engine Marketing (SEM) to maximise the volume and quality of traffic to your website and appreciate the key to a good design is ease of navigation.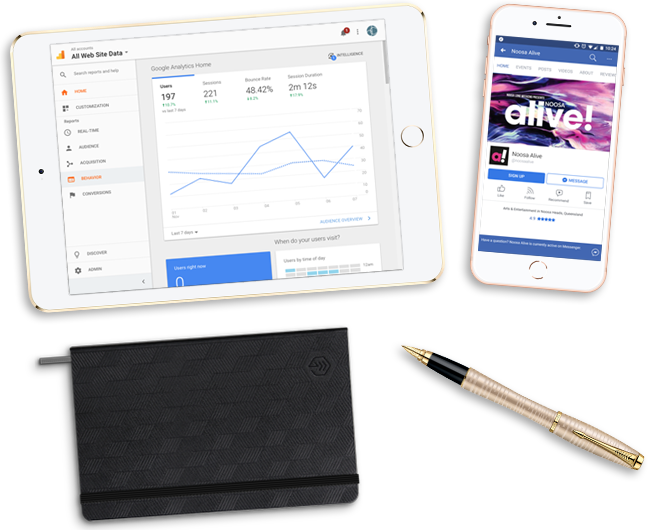 Marketing
We can help you develop a marketing plan – or help you to execute your existing marketing strategy. We'll come to you with fresh ideas to save marketing dollars while increasing traceability and effectiveness for a greater return on investment. Let us show you how our television advertising, radio advertising, print advertising, public relations, web design and social media strategies can help you reach your marketing goals and exceed your sales turnover.
"Design Central excel in turning something into something REALLY Special. They are creative, unique and develop thought provoking concepts and marketing strategies to grow the appeal of our festival brand which is now in its 16th year."
"From a manufacturing viewpoint, Product Lab's design and engineering capabilities are world class. The concepts are well constructed from both a theoretical and practical perspective."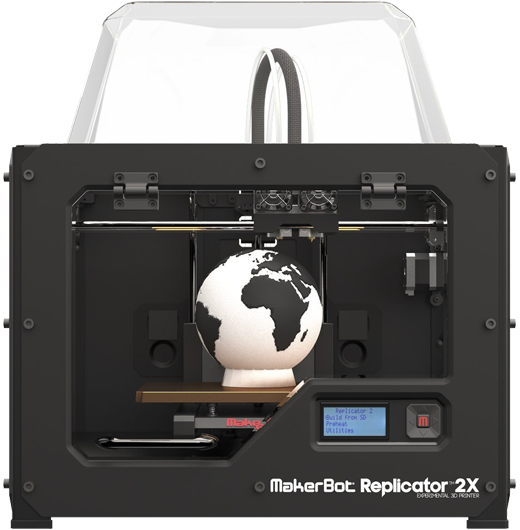 Industrial Design
Design Central Noosa and Product Lab have the skills to turn your concepts into reality with our industrial design team. We can turn architectural plans into impressive 2D and 3D drawings using a range of leading edge software and CAD Engineering principles. Complete with 3D printing capabilities, we truly are leading edge and well equipped to turn concepts into consumer goods with our full design and marketing service.
Don't be shy, we love meeting new people! Get in touch for a quote on your next design job.